The laboratory of Jiangsu Sunpower Heat Exchanger & Pressure Vessel Manufacturing Co., LTD. (hereinafter referred to as "Sunpower Laboratory") has been awarded the Laboratory Accreditation Certificate of China National Accreditation Service for Conformity Assessment (CNAS L13287).This move marks that Sunpower Laboratory has national and international recognized management level and experimental detection capability.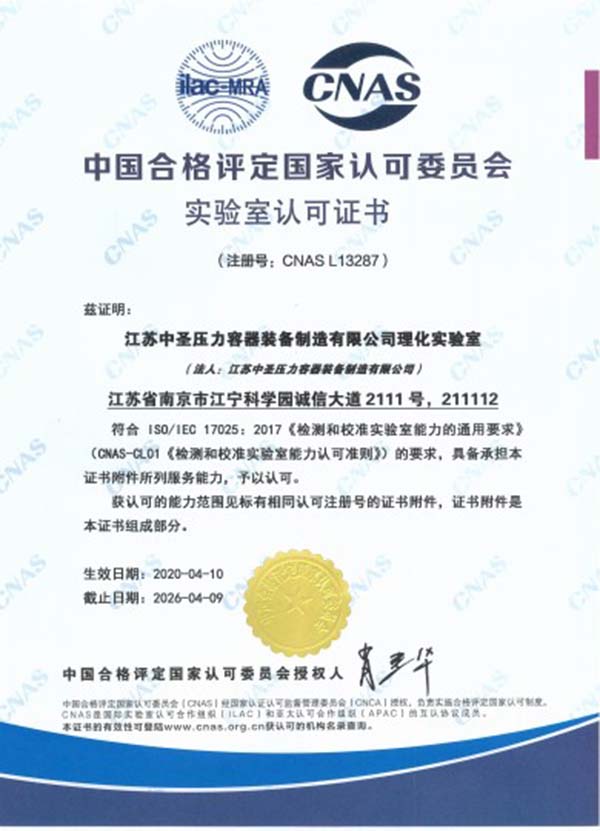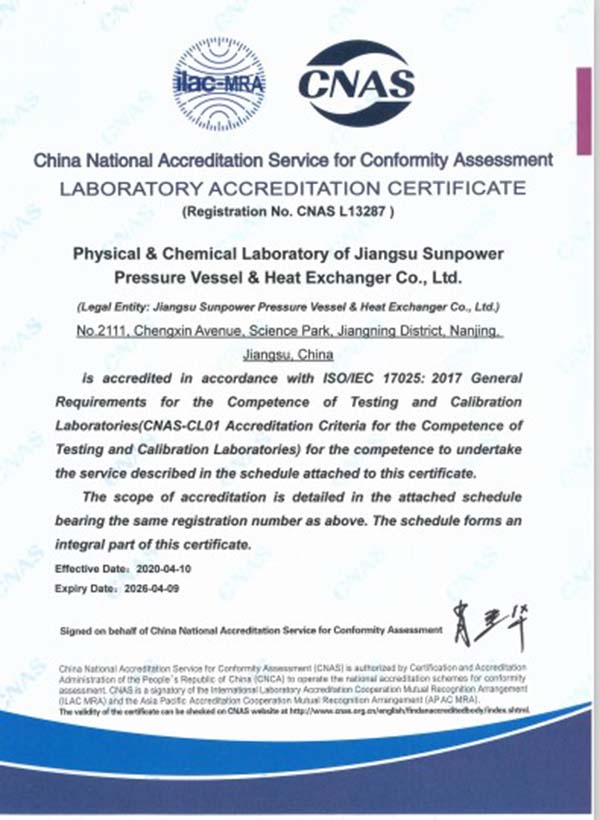 Sunpower Laboratory started the CERTIFICATION work of CNAS laboratory in 2019. During this period, through the publicity and implementation training of system documents, the formulation of management process, the standardization of management documents, and the construction of a quality management system that meets the management requirements, the company has made great progress in scientific research management, scientific and technological innovation and other aspects.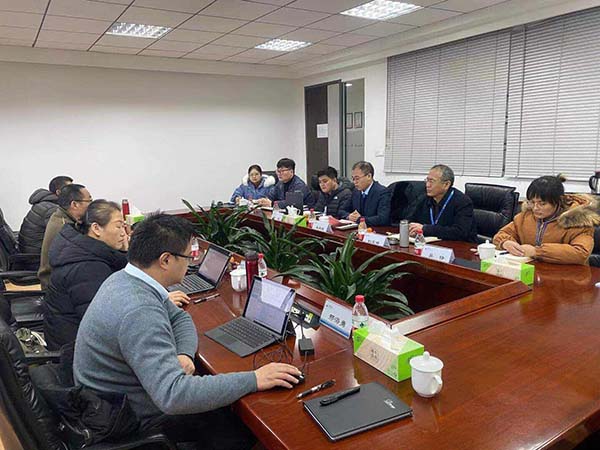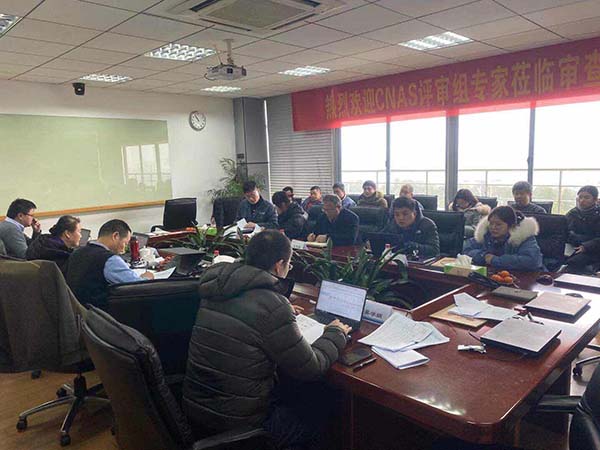 (On-site evaluation by experts from the evaluation group of China National Accreditation Service for Conformity Assessment (CNAS))

On January 11 to 12, 2020, Sunpower laboratory welcomed the on-site evaluation by experts from the evaluation team of China National Accreditation Service for conformity assessment (CNAS). During the two-day on-site evaluation, based on ISO 17025:2017, CNAS-CL01:2018, CNAS-CL01-A002:2018 and CNAS-CL01-A011:2018 and etc., the evaluation team performed comprehensive, strict and meticulous review to laboratory's management level and technical ability by reviewing field tests, operating records of quality management system, configuration and use of testing instruments, checking test records and reports, and combining questions on site. In the end, the review group unanimously agreed that the management system and technical capability of Sunpower Laboratory meet the CNAS approval requirements, and agreed to recommend and approve more than 50 test items applied.
Meanwhile, the Laboratory submitted a written application to the International Laboratory Accreditation Cooperation and was approved to use the LOGO ILAC-MRA, which can be recognized by nearly one hundred Accreditation bodies around the world that have signed multilateral Accreditation Cooperation.
Sunpower Laboratory has modern professional testing equipment and professional technical personnel, this certification is of great significance to enhance the credibility of Sunpower products and brand influence and to increase the core competitiveness in equipment manufacturing. The company will take this as a new starting point, strive to create industry-leading testing laboratory, dedicated to provide customers with quality products and services!